Activities around Kovachevitsa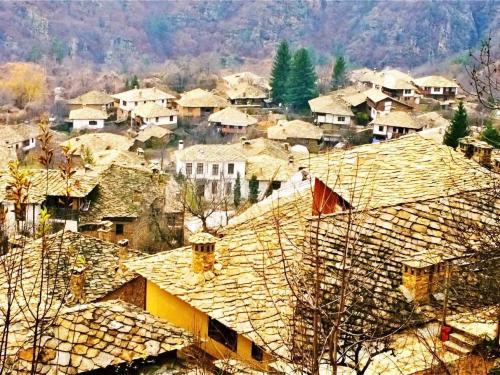 Kovachevitsa is the perfect place to dream or play. Hiking in tranquil forest paths, mountain biking or simply relax on sandy white beaches, Lavanda Bed&Breakfst is the ideal base from which to dream the day away. Young or old, there really is something for everyone.
Walk to the river (Kanina) and Great mountain walk to the top of the hill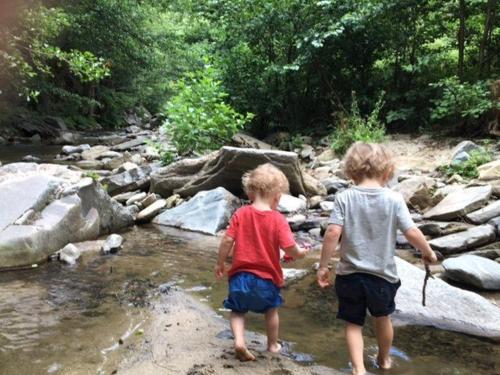 Enjoy about 20 min walk that will take you to the riverside of Kanina river.
A great, energizing way to enjoy the fresh clear waters of the river and to stay cool during the hot summer days.

This is an inspiring mountain walk to the top of the hill above the village of Kovachevitsa. The full length of the trail is about five hours. It?s a stunning walk far from urban intensity of the city.
Allow one day to immerse yourself in deep green with amazing views and peaceful surrounding.
The Blue dam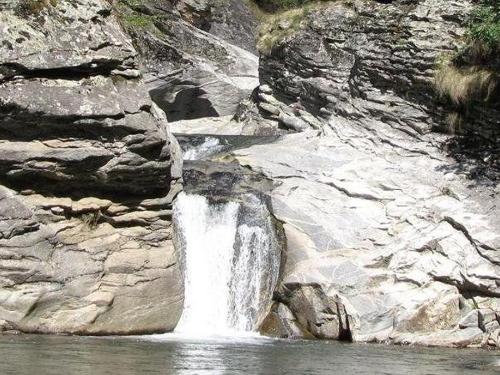 The Blue dam is located an hour of walking to the west of the village of Kovachevitsa, in the valley of Kanina river. The falling thundering water has formed enormous cauldrons of blue-green colour. The waterfall represents a whole cascade in the basin of the river that forms a majestic gorge in the area. The Blue dam is a great destination for one day trip and you can enjoy very pleasant picnic there.
Landscape and historical park Gradishte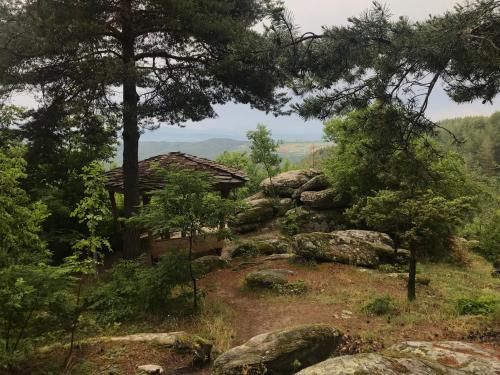 Park Gradishte
is prehistoric settlement and Thracian Sanctuary situated on the outskirts of the Rhodope Mountains, near the village of Dolno Dryanovo, 30 km away from Kovachevitsa in about half an hour drive. Located on the main road from Gotse Delchev to Dospat.
The highland is naturally protected and accessible only from the North-Western side. The rest of its sides are surrounded by impressive picturesque canyon. This ancient temple dates back to around fifth millennium BC and according to archaeologists it is one of the largest ones in Bulgaria. It's a great destination for pleasant walk with breathtaking views and Thracians spirit.
Eco trail Devil's path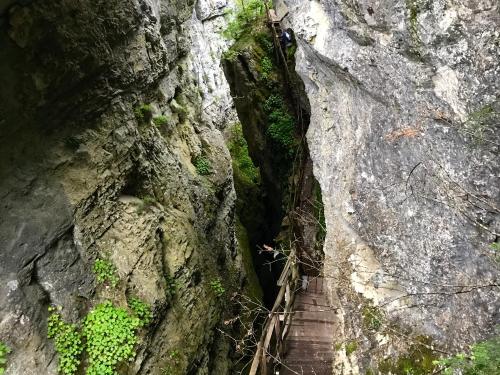 The Devil's path
is a picturesque eco-path crossing a part of Rhodope mountains near Borino village, about 80 km away from Kovachevitsa and around 1.30h drive from Lavanda Bed&Breakfast. It's on the main road from Gotse Delchev to Dospat and Devin. On the main road there is a big sign, so you won't miss it.
It is a hiking trail that follows the river Buinovska. Part of the route is a natural path through the forest. Another one, the more interesting one, is a path with wooden stairs build in the steep rocks. Beautiful scenery around and some scary moments but only for people that afraid of highs.
The trail is suitable for one day trip and you can choose between two options – a short one that is around 3 km and longer one which is around 10 km. On the other end of the trail near Yagodina there is an option to get taxi back to the main entrance of Devil's path or double the adrenaline experience and walk it back.
One day trip Kovachevitsa - Leshten - Ognyanovo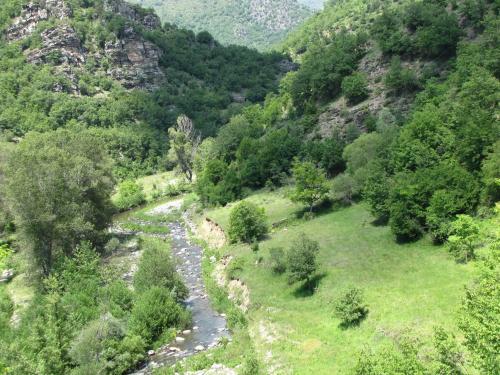 If you are looking for an active day around Kovachevitsa, than you might like our proposal which involves bike ride, hike and swim.
The tour starts with an easy bike ride from Kovachevitsa to Leshten (at Lavanda B&B you can hire a mountain bike). Once in Leshten you will leave the bike and hike to a picturesque pathway along the river and enjoy the breathtaking views around. In about an hour and a half you will arrive in the upper part of Ognyanovo, near
Delta hotel
, where you can refresh yourself in one of the hotel?s swimming pool.
On the way back, you can return by the same route, or we can arrange for you a pick up from Ognyanovo to Kovachevitsa.
Hotel & Restaurant Uva Nestum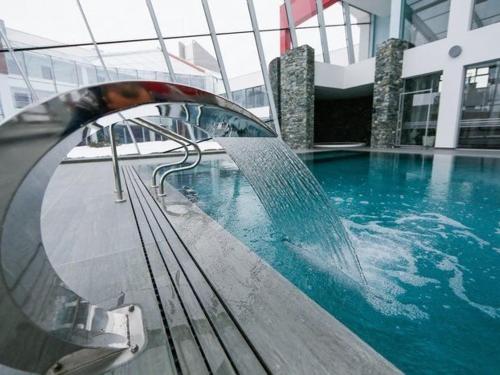 Uva Nestum
is a stylish hotel & restaurant located on the way to Gotse Delchev, 20 km from Kovachevitsa.
The restaurant has own vines and produce excellent wines and rakya (local grappa). Uva Nestum is the only fine dining restaurant in the neighborhood, offering the best of Bulgarian and Mediterranean cuisine.
The hotel's swimming pool and spa center are very nice.
For the football and tennis fans, Uva Nestum offers very well maintained tennis court and football field.
Eco village Omaya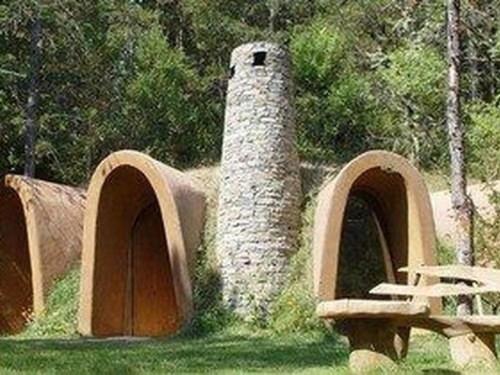 In less than an hour drive from Kovatchevitsa you will find another must see leisure masterpiece.
On a private plot of 300 acres close to the Greek border in the wild and unattached former military border zone is spread the unique eco village
Omaya
(the Bulgarian word for charm). Consist of only very few small houses designed with local materials like adobe, wood and stones the village hosts the exceptional charm of fairy tales.
Paddling or fishing in the lake surrounded by weeping willows is ultimate bliss after bustling week days in the city.
Drama, Greece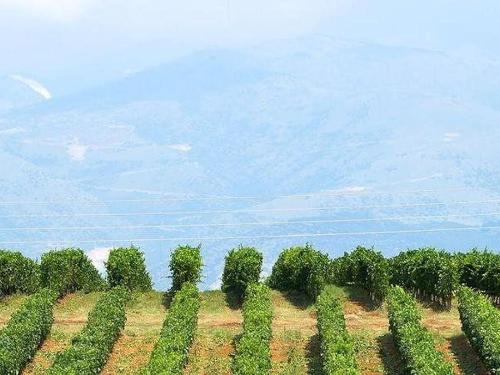 Drama
lies on the northeastern edge of Greece on the border with Bulgaria, 95 km from Kovachevitsa. In about one hour drive you will find yourself into different culture with milder climate and different architecture. Drama is quite busy Greek city with many shops, taverns and coffee bars. It's a nice place to visit from Kovachevitsa for a day trip with pleasant walk around the town main street.
For lunch in Drama we recommend
Filetto Restaurant
- a nice place with very good food (meat mostly), charming ambiance and great wine selection. Filetto is located in the park St. Varvara, behind Nisaki restaurant and few of the outside tables are next to the lake.
Wine Art Estate, near Drama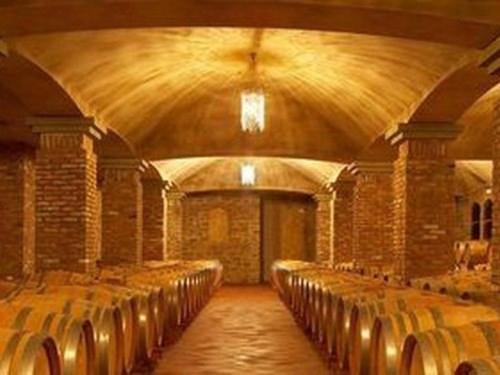 If you are a wine lover than you should visit
Wine Art Estate
. This stylish winery with very fine wine production and friendly owners is located in Mikrochori, just few kilometers away from Drama.
Winery is equipped with modern technology and all of the space has a designer finish. Our favorites are
Idisma Drios Chardonnay
with bouquet of tropical fruits, honey and vanilla,
Techni Alipias Rose
a full bodied wine with fresh pallete of strawberries, black cherries and blackberries, the very fresh taste of
Idisma Drios Assyrtiko
(Assyrtiko is typical Greek grape) with rich aroma of caramelised citrus with underlying oak notes and of course the premium
Nebbiolo
made of 100% Nebbiolo grapes.
We guarantee your blissful day in Drama will be completed with the tour and the wine tasting at Wine Art Estate.
Ammolofoi Beach near Kavala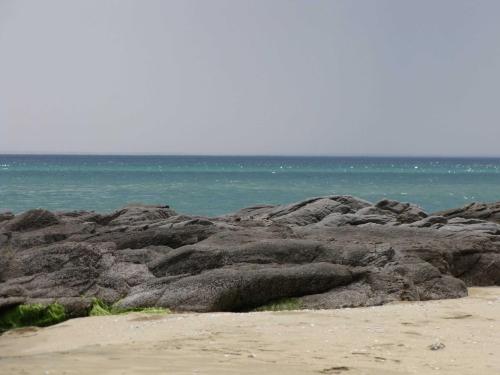 Ammolofoi (pronounced: Amallofee) beach is located about 15 km from Kavala and 1 km away from Nea Peramos. This place is definitely one of the most beautiful beaches in northern Greece. If you fancy crystal clear water, sand dunes and beach bars with chillout music and cool frappe than
Ammolofoi beach
is just the place for you.
Kavala, Greece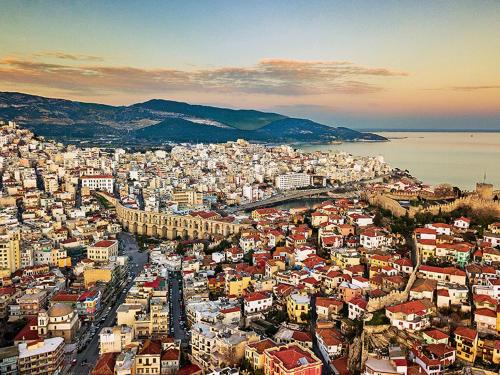 Kavala
is one of the most picturesque port cities in Greece situated only 180 km from Kovachevitsa. In hour and a half enjoyable drive you can pamper yourself with fresh seafood seasoned with plenty of sunlight and a lot of Greek late back hospitality. Near the city you will discover many sandy, clean beaches where you can spend a lazy afternoon.
A great place for lunch or dinner is
restaurant Psaraki
, located in the yacht harbor in the city center, next to Lobster Terrace Bar.
With great view over the old town of Kavala, delicious contemporary seafood cuisine and enjoyable selection of Greek wines, Psaraki is our favorite place to dine in Kavala.
Ski resort Bansko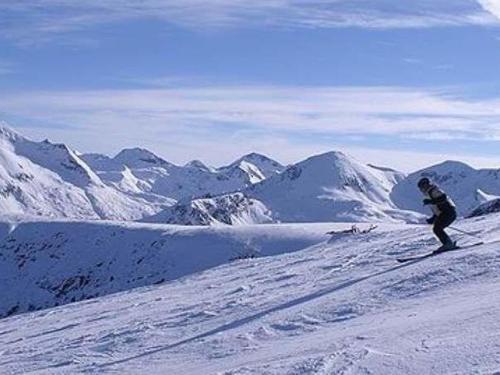 Promoted as a ski capital of the Balkans,
Bansko
has a lot to offer. Besides the miles of ski slopes and vast range of hotels this little mountain city is bustling local tradition with the narrow cobbled stone streets in downtown area and with the local taverns serving tasty Bulgarian dishes.
Bansko is an hour drive from Kovachevitsa, so you can combine your weekend in Lavanda with a day ski trip to Bansko.